About Us
Pressure Vessel Engineering Ltd. is an employee owned Canadian engineering consulting firm located in Waterloo, Ontario, Canada. Established in 1999, we have grown to 16 employees. We service customers around the globe in diverse industries including oil & gas, water filtration, food & beverage, instrumentation, pharmaceutical, and many more. Our team provides design and registration assistance using code calculations and beyond to meet your needs, doing as much or as little of a project as you want.
Our licensed professional engineers are registered in Ontario, Alberta, Saskatchewan, British Columbia, New Brunswick and Newfoundland.  We can legally work on projects in all Canadian provinces and many countries around the world.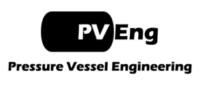 Announcement – New Ownership of PVEng
Announcement – New Ownership of PVEng
Pressure Vessel Engineering is proud to announce that Laurence Brundrett (founder) has sold the company to the employees of PVEng.
 What this means for our customers. 
There will be no change in who you deal with or how your projects are completed.  Having the employees purchase the company means that PVEng can continue to provide our services with no interruption to daily activities or work in process.  With the change in ownership we will continue to focus on further improving our customer service, quality of work and range of services offered.
 What this means for our employees.
Employees are invested more than ever in continuing to see our company thrive.  Every employee is committed to current and future success.  We will continue to ensure the best environment possible to foster and to continue to develop our skill set.
We look forward to working with our existing customers and many new ones in the years to come.
PVEng
Our Core Values
We strive to use our experience to make your job easier.  We are committed to continuous improvement and learning, and provide opportunities for our employees to grow and develop.  Quality and customer service are the two pillars of our business, and we work to provide this to you in our daily interactions.
Integrity – We do what is right, when we say we will do it.
Commitment – We are determined to help our customers achieve success.
Accountability – We are responsible for our actions individually and as a whole.
Relationships – We build lasting relationships between our clients and our staff to better understand and meet their needs over the long term.
Education – We value learning and devote time each day to further our understanding to aid us in our efforts. We provide information for our customers and anyone else needing our expertise in person or through this website.
Teamwork – We work together towards a common goal, and with our customers to achieve the results they desire.
Open-Mindedness – We seek out and listen to new ideas and views, promote two-way communication and share success with those around us.
Design Tools
We are licensed and trained to use many different software packages and can exchange source files.  Our design packages include:
Compress, PV Elite and DesignCalcs ASME code calculators
SolidWorks and Draftsight modeling and drawing
SolidWorks Simulation, Flow Simulation and Abacus for advanced physics based problem solving
Caesar II for pipe stress analysis
We also have a large library of spreadsheets for problems where commercial calculation packages cannot supply a solution
Design and Registration Services at PVEng
ASME Code Design – We work to many ASME standards to design and validate pressure vessels, boiler, fittings and piping systems.
Compress, PV Elite, DesignCalcs and our own in-house software
ASME VIII-1, VIII-2, I, IV, B31.1, B31.3, B31.5
Finite Element Analysis (FEA) – We use FEA to design and validate fittings and vessels that cannot be designed by rule-based codes like VIII-1 or B31.3.
Pressure, thermal, wind and seismic load analysis
Permissible service life (fatigue life)
Pipe Stress Analysis – Pipe stress analysis is mandatory for British Columbia registration and it is recommended practice for many other systems.
Caesar II pipe stress analysis
Analysis to many piping codes including B31.1 and B31.5
Canadian Registration Number (CRN) – We are Canada's largest independent registrar of fittings, vessels and piping under the CRN program registering for more than a thousand customers.
Design, review and registration with P.E. / P. Eng. stamping for all provinces
Specific knowledge of what needs registration and what is exempt by province
Pressure Vessel Engineers has twenty years of successful experience in the pressure vessel field working for thousands of customers.
Six Professional Engineers on staff licensed to stamp and sign off on designs for use in all Canadian jurisdictions.
Fast and professional assistance from our team.
Need help? Our contact information is to the right.